Gencor expands partnership verification programme
Gencor, a well-known supplier of clinically researched branded botanical ingredients, has expanded its role in the ingredient supply chain
Moving forward, not only will Gencor continue to provide its own proprietary branded ingredients, but it will also partner actively with proven ingredient brands from around the world to supply those ingredients to the growing US marketplace.
This partnership initiative is part of Gencor's efforts to address head-on the ingredient adulteration and transparency issues currently eroding consumer trust and to create a more secure and verified supply chain.
Its goal is to provide ease of mind to brand manufacturers and access to thoroughly vetted partners backed by in-depth quality assurance documentation.
"We understand that brand manufacturers are looking for efficiencies in validating and auditing vendors, and that is what this program does," said Chase Shryoc, VP of Sales and Business Development at Gencor.
"We verify both ends of the spectrum from the source of the ingredient to the manufacturer who purchases it, offering a turnkey solution for brands."
"We visit each potential partner to meet the people behind the product, visit its facilities annually to ensure the ingredient is sourced responsibly and is produced with the highest standards of quality, potency and efficacy in GMP facilities."
In addition, each of Gencor's partners must be certified according to their regions and must be able to provide DNA and genetic testing, when applicable, as well as clinical studies on its ingredients proving the efficacy.
To take it one step further, Gencor works closely with manufacturers who purchase the ingredient to ensure that the finished product contains the most potent and efficacious dose as shown in its perspective clinical studies.
Shryoc added: "Quality products start with quality ingredients. Our goal is to stop adulteration each step of the way by assuring our customers that when they source from Gencor and our list of verified partners, they can expect the highest-quality, potent and clinically validated ingredients."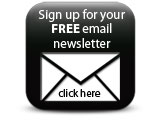 Gencor's growing list of partners includes Pharmako Biotechnologies, Linnea, Bionap, Vinh Wellness, Pharmactive Biotech Products and BTC.
Companies