GB Sciences taps into cannabinoid market with new company in Canada
The US-based cannabis business creates new company to target medical, nutraceutical, and prescription drug markets
GB Sciences, a diverse cannabis company based in Las Vegas, US, has announced the launch of a global expansion strategy with the formation of GBS Global Biopharma. Headquartered in Canada, the new company has been set up as a cannabinoid medicine company to expedite the development of clinical programmes and IP currently indicated for 60 disease and health conditions.
GBS Global will be dedicated to developing cannabinoid for medical cannabis, nutraceutical, and prescription drug markets.
The Canadian entity will operate in a fully legal, open business environment allowing for greater international collaboration, cross border expansion, access to capital, and cost-effective R&D supported by the country's legal market, tax credits and favourable exchange rates.
GBS Global said its proprietary discovery platform generates "complex mixture" cannabinoid/terpenoid active ingredients (APIs) for specific disease and health conditions.
Researchers are working with scientists in the United States, Spain, and Greece on nutraceuticals, delivery technology, and prescription drug programmes.
"Canada's policies will allow GBS Global to bring our next-generation cannabinoid medications to market quickly, safely and legally. Canada's regulations, in particular, mean treatments can be evaluated and approved in less time than it would take in the US," said John Poss, GBS Global Board Chair and CEO of GB Sciences. "This creates vital new opportunities for GBS Global, benefitting both our patients and investors," he added.
GBS Global intellectual property portfolio of natural and synthetic cannabinoid-based complex mixtures are indicated for Parkinson's (PD), neuropathic pain, and cardiac hypertrophy Rx programs in late pre-clinical stage of development.
OTC programmes for irritable bowel syndrome, sleep disorders, and psoriasis are at formulation stage in step with ongoing discussions with strategic partners in the field.
"Developing our life sciences assets in Canada will expedite work to validate the safety and effectiveness of our proprietary therapeutics through expanded access to research partners and capital," said Dr Andrea Small-Howard, Chief Science Officer and Board Member of GBS Global.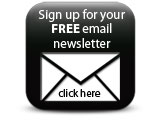 Small-Howard added: "Canada's medical cannabis legislation provides an alternative channel for supporting health claims on some of our OTC patent-pending formulas. Plus, these products can be exported to Europe, the world's fastest growing market."
Companies