FutureCeuticals' fast-acting joint support ingredient receives Non-GMO Project certification
Ingredients | Bones and Joints | Regulatory
FruiteX-B has been documented in numerous clinical studies to be fast-acting and more effective than glucosamine and chondroitin
FutureCeuticals has announced the successful Non-GMO Project certification and verification of FruiteX-B brand calcium fructoborate.
The Non-GMO Project's product verification programme is a process- and product-based programme designed to confirm that products or ingredients are free from genetically modified organisms, according to the rigorous Non-GMO Project standard.
The core requirements are traceability, segregation and testing of ingredients at critical control points.
Found in most leading joint and flex products, FruiteX-B brand calcium fructoborate is a patented, 'nature identical' ingredient that has recently surpassed the 'one billion dose' threshold in the marketplace. Generally regarded as safe (GRAS), FruiteX-B has been documented in numerous clinical studies to be fast-acting (7-14 days) and has been reported to be significantly more effective at a low dose (108mg) than glucosamine and chondroitin for joint comfort and flexibility.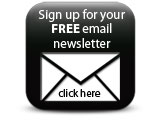 'Non-GMO Project certification is yet another important designation for FruiteX-B,' said Kim Rivard, FutureCeuticals' Director of Quality. 'This added qualification adds to the already significant FruiteX-B consumer appeal and will provide assurance to consumers seeking to avoid GMO materials. We are very pleased to have attained this distinction.'
Companies