Frutarom BU Health appoints Matthias Kreuter as Global Chief Scientific Officer
He brings his experience in phytopharmaceuticals to the role
Matthias Kreuter
Matthias Kreuter will take over as Global Chief Scientific Officer (CSO) of Frutarom's Health Business Unit on 1 January 2015.
Kreuter headed the flavour and fine ingredients company's Pharmaceutical Business Division from 1990 to 2003. During this time, he invented the Hyperpure Technology and developed the EFLA Topline extracts.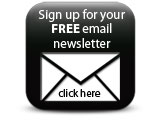 He will report to Holger Riemensperger, GM of the Global Business Unit, Health, for Frutarom, and use his experience in the phytopharmaceutical business to contribute to the strategic development of the company in this core business.
Featured Companies