Fooditive continues to launch health-focused ingredients
Additionally, Gary Clarke, former general manager of Mars International Travel Retail, has joined the company
Since launching its first product, a zero-calorie sweetener made from apples and pears, Fooditive has expanded its range of products, including a thickening agent made from banana skins, a carrot-based preservative, and an emulsifier made from potato extracts.
The company was nominated for the Foodvalley Champions 2020 award in the category Food & Health. A collaboration with Frutco in Switzerland, which will use Fooditive's continuous fermentation process to produce a sweetener from banana side-streams, is the company's latest initiative.
Additionally, Gary Clarke, former general manager of Mars International Travel Retail, has joined the company. Clarke said: "As a next step, joining Fooditive as a partner seemed like such an obvious thing to do."
"When I learned about Fooditive's approach to developing a circular economy and producing foods that are better for you, I really thought they were leading the charge to evolve the food industry. I believe that Fooditive really can drive the industry to a new future for food. One that is not only good for people but also good for the planet, and should we be able to scale this idea then the difference can be enormous."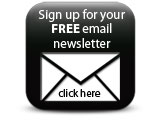 Later this year, the company intends to launch a healthy fat replacer and a vegan milk formation.
Companies