Food-tech company NextFerm Technologies raises $9.2m in IPO
The company was founded by former senior executives of Enzymotec
Food-tech company NextFerm Technologies has completed its initial public offering on the Tel Aviv Stock Exchange, raising $9.2m at a company valuation of $35.2m.
The start-up develops and produces novel active ingredients for human nutrition that are based on non-GMO yeast fermentation. Its products include Astaferrm, a yeast-based astaxanthin for human nutrition, and Protevin, a non-GMO vegan protein with neutral flavour and animal-like nutritional profile.
The company was founded by former senior executives of Enzymotec, Mr Boaz noy, CEO, and Dr Tzafra Cohen, Senior VP of R&D, who had managed the business and R&D activities of the company leading to its Nasdaq IPO in 2013 (later acquired by Frutarom in 2017).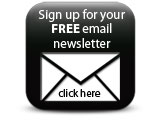 "While this whole segment of food tech is gaining momentum in Israel, we're pleased to see how market has responded to our unique offering so far" said Boaz Noy. "I believe that what sets us apart is not just the technologies we have developped but our track record and the determination to bring ideas into real products that can make a difference."
Companies