Enovita grape seed extract obtains GRAS status
Allows it to be used as an ingredient in a number of food categories
Indena, a Milan, Italy-based manufacturer of ingredients derived from plants, has obtained GRAS (Generally Recognised as Safe) status for its grape seed extract Enovita.
This means it can be used as a food ingredient in a number of food categories including beverages and beverage bases, breakfast cereals, fats and oils, frozen dairy desserts and mixes, grain products and pastas, milk and milk products, and processed fruits and fruit juices, at levels up to 291mg per person each day. The safety assessment focused on the addition of the extract to a variety of conventional foods to function as an antioxidant and/or emulsifier.
The safety profile of Enovita is supported by broad-based documentation, including animal studies, metabolism studies, human experience, in vitro studies and refined chemical characterisation.
Enovita, a proprietary proanthocyanidin (OPCs) rich extract, is a natural antioxidant and capillarotropic, made exclusively with grape seeds from white wine production. It is standardised to provide ≥95.0% of proanthocyanidins by spectrophotometry, ≥5.0% ≤15.0% of catechin and epicatechin by HPLC.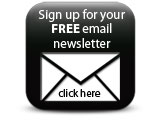 Enovita is produced according to the Indena30 Quality system under HACCP conditions in a GMP and ISO 14001 certified facility.
Featured Companies