ECH Medical to open the UK's first standalone cannabis clinic
Company has also facilitated the import of the UK's first bulk shipment of cannabis-based medicine
European Cannabis Holdings (ECH) has announced the opening of the Medical Cannabis Clinics, the first standalone facility in the UK. Located in London, the clinic is part of ECH Medical business unit. The news comes ahead next week's European Cannabis Week.
Experts in neurology, stroke and psychiatry will form the medical team treating patients at the clinic on Harley Street in London.
The Medical Cannabis Clinics in London is due to open following final assessment by the Care Quality Commission and will be the second in a network of pioneering specialist clinics being opened in the UK this year by ECH Medical.
ECH Medical opened its first clinic in Manchester three months ago, which was also the first in the UK. The London clinic, however, will be a standalone facility, treating patients living with a range of chronic and debilitating conditions, including chronic pain, neurological and psychiatric disorders.
EHC said that ahead of the opening, the London clinic has more than 150 patients on the waiting list.
Meet the team
The clinic will be led by UK-based specialists including:
Professor Mike Barnes, consultant neurologist and rehabilitation physician
Dr Elizabeth Iveson, consultant specialist in complex care and neurorehabilitation, stroke and elderly medicine
Dr Elie Okirie, Clinical Director in neurological and specialist rehabilitation at the Central England Rehabilitation Unit
Dr Attam Singh, consultant in pain medicine and Clinical Associate of the London Pain Clinic
Dr Rebecca Moore, a consultant psychiatrist at South London and Maudsley NHS Trust
Photo as seen on ECH website
The team of consultants will be supported by GP Leon Barron, who will assess patients who are open to exploring medical cannabis treatments for conditions which are not responding to conventional treatments.
Legal framework
In the UK, despite the rescheduling of medical cannabis in November 2018, only a handful of patients have successfully accessed treatment via the NHS. For ECH, this clinic will act as "a lifeline" to those who have thus far struggled to access this treatment.
The opening of a second clinic in the south of England will also expand access to a greater number of patients around the country. A third clinic is due to open in Birmingham later this year, with additional clinics scheduled to be open across the country by the end of the year.
Despite Health Secretary Matt Hancock MP expressing his "immense frustration" that patients still cannot access medical cannabis, multiple barriers to access on the NHS remain in place, including establishing exceptional clinical circumstances, exhausting all lawful alternatives, gaining agreement from an NHS Trust Medical Director, and engaging a specialist doctor to accept liability.
These obstacles have so far made it highly unlikely for patients to be able to access this treatment via the NHS. This new service will offer a framework under which patients can access the medication they need and alleviate avoidable suffering.
A third clinic is due to open in Birmingham later this year, with additional clinics scheduled to be open across the country by the end of the year
The London team will specialise in innovative cannabis-based therapy, with the clinic open to patients who have exhausted all existing treatment options, and where medical cannabis has been proven to deliver significant therapeutic benefit, following self-referral or specialist referral.
Operating across multiple disciplines, including neurology, chronic pain and psychiatry, the clinic will provide potentially life-changing relief from chronic pain conditions including arthritis, fibromyalgia, nerve conditions, muscle cramps (spasticity); treating neurological conditions such as epilepsy, multiple sclerosis, Alzheimer's and Parkinson's disease; and addressing psychiatric conditions such as depression, anxiety and post-traumatic stress disorder (PTSD).
Professor Mike Barnes, Clinical Director of The Medical Cannabis Clinic – London, commented: "Patients suffering from chronic pain, serious neurological or psychiatric conditions have been crying out for this kind of life-changing treatment.
"This clinic will represent a lifeline to the thousands of patients in the UK who have found other treatments ineffective. The hope is that over time patients all around the country and not just in London and Manchester will have access to the relief that they need."
Professor Barnes helped pave the way for the legalisation of medical cannabis in the UK and made history in March 2018 when he obtained the first permanent medical license for Alfie Dingley, who suffered up to 500 life-threatening seizures a month as a result of his severe epilepsy.
CBD oil treatment
Following successful treatment with cannabis oil, Alfie has had only one hospital admission in a year, his seizures are controlled, and he can now live a more normal life. Although around 500,000 people in the UK have epilepsy, not one more person has been prescribed the treatment on the NHS since this case.
Commenting on the new clinic, Hannah Deacon, the mother of Alfie Dingley and a tireless campaigner for access to medical cannabis in the UK, said: "Families were delighted when the law changed last year – they thought their battle was over. But the reality is that they are still suffering terribly because they still struggle to access the medical cannabis that could help them like it has helped Alfie.
That's why I'm delighted that this team at 'The Medical Cannabis Clinics – London' will provide real hope to those in real need—and their families—by giving them access to the treatment they rightfully deserve."
Dr Elizabeth Iveson, consultant specialist in complex care and neurorehabilitation, stroke and elderly medicine, added: "I have seen first-hand how transformative cannabis has been for my patients suffering from traumatic brain injuries, chronic pain and stroke. No-one should have to suffer when we have the medical means to safely treat them. But too often, I hear from those who need it most that they simply can't get access. That is why I am proud to be part of a team that is committed to ensuring patients are able to get the treatment they desperately need."
Cannabis industry
Earlier this year, ECH Medical facilitated the import of the UK's first bulk shipment of cannabis-based medicine since the Home Office decision.
In addition to launching a network of specialist medical cannabis clinics and importing this shipment of cannabis-based medicine to the UK, ECH Medical continues to support patients in need by improving access to medical cannabis by providing key infrastructure and educational services.
These landmark moments for the UK's fledgeling medical cannabis industry will greatly improve access for patients.
Richard North, Managing Director of The Medical Cannabis Clinics, commented: "We are delighted to be supporting the establishment of The Medical Cannabis Clinic in London.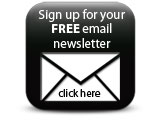 The legalisation of prescription cannabis has given people with chronic illnesses hope; the next step is for the Government and health authorities to ensure the availability of medical cannabis to offer those without other alternatives the treatment they need."
Companies