Discover Funtrition's Plant-Based gummy technologies
Fun-trition​ by Procaps is a leading provider of Contract Manufacturing services in advanced gummy technologies for the global nutraceutical industry
As research, education and consumer understanding becomes the cornerstone of our innovation, at FuntritionTM we are introducing Pec-G and Agar-G. These plant-based gummy technologies are ideal for consumers who are constantly searching for products that are unique and innovative with specialized and natural ingredients.
Fun-trition​ by Procaps is a leading provider of Contract Manufacturing services in advanced gummy technologies for the global nutraceutical industry. Through our extensive capabilities and deep expertise in product development and gummy manufacturing, we help different companies bring innovative supplement products to their markets faster, offering their consumers an exceptional experience, higher preference and superior adherence to different therapies and health concerns. Our advanced delivery platforms, including gelatin and non-gelatin gummies such as Agar and pectin, plus our proven formulation, manufacturing and regulatory expertise, has enabled us to become an integrated CDMO, giving customers full-service, turnkey solutions in nutraceutical products across both development and delivery. Our gummy facility is HACCP, GMP, organic and Halal certified, as well as Health Canada and TGA certified manufacturers.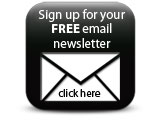 Discover a tastier, more pleasant way of taking vitamins and supplements. Get to know more about our product development and contract services for gummies in our different technologies such as GummygelsTM​ (Gelatin gummies), G-Pec (pectin gummies), Agar-G, and G-fil. Our more than 20 years of experience manufacturing high quality nutritionals has led us to develop more than 300 formulations in gummies and launch more than 15 products per year since 2015, actively developing new formulas for enjoyable products across all categories.
Companies