DSM links up with Merck to distribute Metafolin folate
Merck manufactures this pure, stable crystalline form of folate
DSM and Merck have formed a partnership to distribute and market Merck's L-MTHF Metafolin folate to the dietary supplement and food industries.
Metafolin folate, the biologically active form of the naturally-occurring predominant form of folate, is well absorbed and its bioavailability is not affected by metabolic variations that prevent a large proportion of the population from efficiently converting traditional folic acid into the metabolically active form needed to deliver health benefits, says DSM.
Folates are water-soluble B-vitamins that offer a number of health benefits supported by EFSA approved health claims. These include the role they play in contributing to normal blood formation, cell division, maternal tissue growth during pregnancy, psychological functions, metabolism of the immune system, amino acid synthesis and to the reduction of tiredness and fatigue.
While natural folates are found in various food products, they can be unstable and easily damaged during processing. Folic acid has therefore been used in supplements and to fortify foods as it is more stable, says DSM. However, ingested folic acid must go through a series of enzymatic processes before it becomes a biologically active and useful form for human health. These processes can be hindered by genetic variations, resulting in difficulties converting folic acid into the active folate form.
Metafolin (L-5-methyltetrahydrofolic acid, calcium salt) is the pure, stable crystalline form of folate manufactured by Merck. A readily bioavailable folate vitamer, it is easily absorbed by the human body to ensure adequate uptake of the vital vitamin. It is suitable for use in supplements, beverages and fortified foods.
Rudolf Moser, Managing Director at Merck & Cie, Switzerland, said working with DSM to distribute the L-MTHF product 'allows us to widen our target markets and bring this innovative product to a larger number of people than ever before'.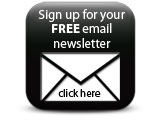 Jacob Bauly, Global Marketing Manager, DSM, added: 'We're delighted to be working with Merck to bring Metafolin to the market. Folates are often associated with maternal health, however this vitamin plays a number of vital roles in the body.'
Companies