Curcumin: new positive results in gastrointestinal barrier maintenance
This independent human study was the first to examine Meriva® potential on system-level physiology responses during exertional heat stress
A new double-blind placebo-controlled human study reveals that a short-term dietary curcumin-based supplementation may be helpful in the maintenance of the gastrointestinal barrier integrity and physiological strain responses during exertional heat stress. The study has been conducted independently by a team of American researchers at the High Point University (NC).
The study examined an acute supplementation regimen, where participants ingested 5 tablets (500 mg each) of Meriva® curcumin or placebo for three days prior to exertional heat stress (EHS). This dosing strategy was selected with reference to those used in two recent clinical studies demonstrating the positive effects of Meriva® on healthy inflammatory responses to endurance cycling and on reducing inflammatory cytokines in circulation.
EHS was performed in a Darwin chamber (37°C/25%RH) where the participants completed 1 hour of treadmill exercise. Before the test, subjects were supplemented with the same daily dose of Meriva®. There were two major findings in this study.First, it demonstrates that dietary curcumin supplementation may reduce the rise in core temperature (Tc), mean body temperature (Tb), Heart Rate (HR) and Physiological Strain Index (PSI) during exertional heat stress. Second, it shows that these changes are accompanied by maintenance in GI barrier integrity and associated cytokine responses, as indicated by the lower circulating concentrations of Intestinal fatty acid binding protein (I- FABP) post-exercise in subjects supplemented with curcumin (58% vs 87% in the placebo group, p =0.002).
These data suggest that short-term dietary curcumin supplementation may help to lower EHS risk in non-heat acclimated individuals. This study was the first to examine curcumin for potential benefits on system-level physiology responses during exertional heat stress.
"Several scientific studies reveal that exercise-heat stress increases gastrointestinal damage and risk of exertional heatstroke. This happens because during prolonged endurance exercise blood flow is mainly diverted towards skeletal muscle and skin." commented Antonella Riva, Product Research Manager Indena - "These new positive human data confirm and expand our current findings on Meriva® in sport nutrition, thanks to its outstanding performance in the maintenance of healthy inflammatory levels related to physiological mechanisms occurring during physical activities through the protection of gastrointestinal system."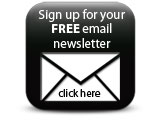 Cosimo Palumbo, Indena Marketing Director, added: "Indena gladly provided the High Point University with Meriva® to conduct this independent study. We are pleased that our curcumin formulation, already supported for its efficacy and safety by several clinical studies, continues to stimulate researchers' interest from all over the world. This is a matter of pride for Indena after years of dedication to seek excellence and innovation for consumers and business partners."
Featured Companies