Closing the innovation gap in kids beverages
Wellmune's white paper about formulating beverages with children's needs in mind is now available to download
A growing global beverage market highlights child consumers as a key demographic. While the number of parents turning to beverages to support their children's health and wellness is growing, there is a white space in product innovation geared towards children that meets both parent's and kid's demands.
In this white paper, Wellmune explores how formulating beverages with children's needs in mind can help close the innovation gap and reveal insights, including:
The global children's market and what consumers want from beverages around the world.
Innovation opportunities including formulation ideas for dairy, smoothies, fruity waters, etc.
Top nutrition drivers and benefit demands such as immune health.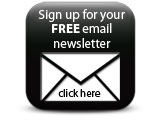 Get the white paper now.
Companies