Chia oil authorised in Europe as novel food will be at HiE 2014
Ingredia Nutritional obtains BENEXIA chia oil using a cold-press process
Recognised in Europe for its exceptional nutritional value, the chia seed (Salvia hispanica L.) is now available as a promising new product for the food and nutraceutical industry, chia oil.
The EU Member States and the European Commission have approved BENEXIA chia oil's application as a novel food ingredient, pursuant to Article 4 of Regulation 258/97, after the Advisory Committee on Novel Foods and Processes delivered a positive opinion. Accepted uses in Europe are in food supplements (2g/day) and plant fats and oils (maximum 10%).
BENEXIA chia oil from Ingredia Nutritional (Stand J15) is obtained using a cold-press process, guaranteeing 100% pure and natural oil that is free from contaminants. The temperature is maintained at low levels throughout the entire process, and no chemical solvents or diluents are used, safeguarding the seed's nutritional characteristics and ensuring low acidity and peroxide levels, the company says.
BENEXIA oil benefits from highest omega-3 fatty acid content found in nature, comprising more than 60% alpha linolenic acid (ALA), which can be readily converted to eicosapentaenoic acid (EPA) and docosahexaenoic acid (DHA). In recent years, a number of studies have shown that consuming large amounts of ALA from chia oil can significantly increase the hepatic levels of ω-3 LCPUFAs, including DHA.
BENEXIA chia oil is cholesterol- and trans fat-free, and also contains a raft of bioactive substances, including antioxidants, tocopherols and phytosterols, which make it a very rich nutritional ingredient: this unique composition provides clinically proven cardiovascular health benefits (heart health improvement, stroke risk and cardiac rhythm decrease).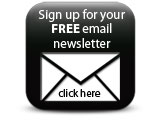 Also offering excellent functional properties, BENEXIA is offers high stability, has no after taste or odour and, providing 310mg of ALA in one 500mg softgel, it can contribute to the maintenance of normal blood cholesterol levels.
Featured Companies