Capsugel to showcase integrated solutions for lifestyle trends at Vitafoods Europe
Products to be showcased at the booth include Capsugel's vegetarian Vcaps, Vcaps Plus, DRcaps and Plantcaps capsules
Capsugel (Stand J10), a global leader in high quality, innovative dosage forms and solutions, will exhibit its industry leading portfolio of hard gelatin and vegetarian capsules, as well as its specialised formulation and encapsulation technologies for the health and nutrition market at this year's Vitafoods Europe.
Visitors will discover how Capsugel's wide range of capsule polymers and vegetarian options, along with its ability to bring proven pharmaceutical science and technologies to the health and nutrition space, can help customers to improve products and seize new market opportunities.
The company will demonstrate its unique collaborative approach to selecting the right delivery system, which can help customers to overcome the formulation challenges they face when developing sports nutrition, healthy ageing or probiotic supplements, accelerate time-to-market and satisfy the increased demand for clean label products. Capsugel will also highlight the importance of ensuring the safety and traceability of food supplement products as a tool to differentiate brands in mature markets.
'With capsules now representing a large portion of the clean label food supplement launches in Europe, supplement manufacturers are continuously looking for innovative dosage forms and solutions that fortify label claims,' said Catherine Lehmann, Senior Marketing Manager at Capsugel in EMEA. 'Capsugel provides a range of advanced capsules and technologies designed to help our customers meet diverse consumer preferences in the health and nutrition market. Vitafoods Europe is a perfect opportunity to showcase our extensive portfolio and to meet with customers to explore our collaborative approach to product development.'
Products to be showcased at the booth include Capsugel's vegetarian Vcaps, Vcaps Plus, DRcaps and Plantcaps capsules — each with its own specific properties and functional benefits. Capsugel's suite of vegetarian capsules helps manufacturers to meet growing consumer preference for vegetarian and vegan supplements while facilitating product claims of being free from allergens, preservatives, additives and gluten. The capsules meet stringent quality requirements to ensure the optimal performance of safe and effective clean label food supplements.
Showcased alongside the vegetarian portfolio will be Capsugel's Licaps capsules, which are specifically designed for the secure containment of liquids and semi-solids. Licaps capsules help address complex formulation challenges, such as bioavailability enhancement, and deliver high product protection and fast release through its cutting-edge Licaps Fusion Technology. The Licaps capsule portfolio includes DUOCAP capsules and beadlets-in-cap — two innovative delivery systems that facilitate popular combination products — as well as a range of 'ready-to-go' capsules that provide customers with high-quality finished dosage solutions for a variety of health applications. With Licaps premium technology suited for the formulation of successful nutritional liquid supplements, Capsugel will be sponsoring this year's GOED omega-3 expert village at Vitafoods.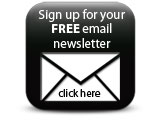 Capsugel will also preview several new consumer-centric solutions, including its advanced Lipid Multi-Particulates (LMP) technology, which provides taste masking, modified release and bioavailability enhancement in health and nutrition applications, as well as the new liquid-fill capability for its acid-resistant DRcaps capsule platform. In addition, Capsugel will showcase its new, large-sized Licaps capsules, providing an innovative solution to accommodate increasing consumer demand for sports nutrition products.
Companies