CK Nutraceuticals announces continued investment in branded ingredients with partnerships and US expansion
CK Nutraceuticals, a trusted North American supplier of innovative, science-based nutraceutical raw materials, has unveiled plans for rapid growth in the US market, including significant partnerships and an ongoing commitment to its branded ingredients.
Headquartered in Canada, CK Nutraceuticals has offered proprietary ingredients for the dietary supplement industry for more than 10 years.
Following its entry into the US market in late 2016, the company has experienced substantial growth in North America.
The company made its debut in the US with patented raw materials including EstroG-100, KitoMax and Deep Ocean Minerals, and will continue to introduce value-added products to address the needs of its US client base.
"We are highly encouraged with the response to our offering in the US as we work to continue the momentum we have experienced in the Canadian market," said Michael Chernyak, President of CK Nutraceuticals.
"We are building on our established reputation for delivering products that are backed by science, manufactured under the strictest quality controls, and have demonstrated effectiveness in supporting specific health needs."
CK Nutraceuticals has forged several strategic relationships, most recently partnering with Ideal Living with exclusivity for marketing a condition-specific ingredient in the US direct-response channel.
Ideal Living has a dominant presence in DRTV and retail markets. This collaboration is among other initiatives to expand CK Nutraceuticals' efforts in the marketplace.
"It is a privilege to partner with CK Nutraceuticals, a well-established company that continues to bring unique, proven products to manufacturers of dietary supplements," said Katie Williams, President at Ideal Living.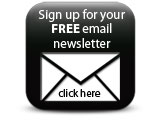 "Ideal Living and CK Nutraceuticals are well aligned in our commitment to quality, science and innovation and, together, we have experienced significant market interest and growth as we expand within the US direct-response channel."
Companies