Bridge2Food Protein Awards celebrate global innovations in protein industry
Enter now to win a Bridge2Food Protein Award, which celebrate the innovators creating new products, ingredients and technology to meet the increasing demand for affordable, healthy and sustainable protein.
The awards are part of Europe's longest running and leading 10th Protein Summit, 26–28 September 2017 (France), a 5 in 1 Industry Summit (I: Protein 2030 Summit, II: Plant-based Foods Summit, III: High Protein Foods Summit, IV: Protein Ingredients Summit and V: Protein Processing Summit) and Exhibition, which brings together 300+ experts in food, ingredients, technology, research, feed and pet food industries to discuss latest innovations and create new protein strategies for the future.
Gerard Klein Essink, Director at Bridge2Food, said: "Protein is in the global spotlight as we strive to meet the nutritional needs of a population set to hit 9 billion by 2040. Protein is an integral part of a healthy diet but current consumption and production levels are unsustainable.
Our awards celebrate those creating products and ingredients using plant-base, animal and alternative protein sources, and the disruptors driving innovation to help secure the future of the industry.
The Award Categories are:
Best Plant-based Food
Best High Protein Food & Beverage
Most Novel Protein Ingredient
Most Novel Protein Process Technology
Award finalists and winners benefit from global marketing exposure through Bridge2Food's online community of 40000 food specialists, its website, newsletters to 28000 subscribers, media partners, marketing and public relations.
Entry forms are available online here, or contact: awards@bridge2food.com. The closing date for entries is 30 August 2017 when the expert panel of judges will select a shortlist of finalists. The winners will be announced on 27 September 2017, at 10th Protein Summit, 26–28 September 2017 (Reims, France).
The expert panel of judges includes: Pat Robinson, Business Development Manager, CircleUp (US); Dr Anne Wagner, Corporate Research and Development Director, Tereos; Dr Volker Heinz, MD, DIL (Germany); Dr Rickey Yada — Professor, Land & Food Systems University of British Columbia (Canada); Dr Kees de Gooijer — TKI Agri & Food (Netherlands); Prof. Dr.-Ing. Bernhard van Lengerich, Seeding the Future Foundation; Mike Velings, Co-Founder, Aqua-Spark and Dr Stacy Pyett, Business Development Manager, NIZO (Netherlands).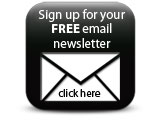 Companies