BioActor flavonoid extract increases anaerobic performance
A study on the extract was recently published in the Journal of the International Society of Sports Nutrition
Watts'Up, a flavonoid extract developed by BioActor, was tested in moderately trained male and female athletes and showed a significant increase in peak power output and anaerobic power during a Wingate Anaerobic test. The study was performed at the High-Performance Center of Topsport Limburg in collaboration with Dr Freddy Troost from Maastricht University.
The purpose of the study was to assess whether supplementation of Watts'Up for 4 weeks improved anaerobic performance in trained male and female athletes.
Participants were given a daily dose of either 400 mg, 500 mg of Watts'Up or a placebo for 4 weeks. Exercise performance was tested by means of a 30 second Wingate Anaerobic Test.
Peak force during the first 5 seconds of the exercise significantly increased after 4 weeks of 400 mg supplementation compared to the placebo, corresponding with a 7.5% increase. In addition, the average anaerobic power during the entire Wingate Test significantly increased in the 400 mg Watts'Up group compared to placebo.
The study is the second RCT-study in trained athletes indicating Watts'Up contributes to exercise performance. The product has been specifically developed to contain a high concentration of the most active isomer hesperidin 2S.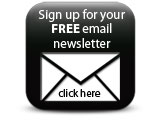 Watts'Up can be found on the market in products in the USA and Europe. It can be applied in various finished dosage forms, including effervescent tablets, capsules, RTD sachets and beverages.
Companies