Ancient plant-based ingredients emerging to create new consumer experiences in innovative nutrition
The Funtrition paper is available for free, download to discover more
Hydrocolloids such as agar and pectin are materials that have been used for many years and have been marketed in different ways since the 19th century, but now these have aligned with the vegetarian and clean label consumption trend and in addition to those virtues, they are all related to the consumer experience into trying different textures and feeling strong and healthy with convenient formats.
Funtrition®, a leading provider of innovative nutraceutical gummy technologies, invites you to download this paper on plant-based ingredients where you will have a great time learning with us:
Mixing & going beyond with hydrocolloids for the development of innovative products. Much more than just gelatin gummies for supplement products!
A new generation of innovative nutrition in gummies
A mixture of nutritional sensations & experience with novel formats in gummies
New and fun alternatives on plant-based gummy products for innovative brands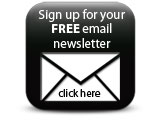 Explore amazing alternatives for your next project with Funtrition® experts.
Download paper here.
Companies