Aleph Farms and BRF sign development and distribution agreement
Brazil recently reaffirmed to the UN the country's commitment to reducing total net greenhouse gas emissions by 43% in 2030
Aleph Farms and BRF have signed a Memorandum of Understanding (MoU) to bring the former's cultivated meat to Brazilian tables. Under the agreement, Aleph and BRF will co-develop and produce cultivated meat using Aleph's BioFarm production platforms. BRF will also distribute Aleph-backed cultivated beef products in Brazil. This partnership aims to strengthen BRF's supply chain and reduce its environmental impact, while diversifying the company's product offering.
"We are thrilled to join forces with BRF, a global food and meat industries leader. This new partnership advances Aleph Farms' strategy to integrate into the existing ecosystem as part of our go-to-market plans. Leveraging the expertise and infrastructure of leading food and meat companies will drive a faster scale-up of cultivated meat and eventually lead to a broader positive impact. As one of the largest beef producers in the world, Brazil is a strategic market for us. We have been impressed by the strong commitment from BRF management to innovation and sustainability. We are convinced that shared values are the key to a successful long-term partnership," said Didier Toubia, co-founder and CEO of Aleph Farms.
The partnership with Aleph is part of BRF's 2030 Vision strategy. "BRF is ready and charged to play a leading role in this food revolution and be an active participant in one the greatest industry transformations of this generation," said Lorival Luz, CEO of BRF. "Since 2014, we have witnessed an increasing global demand for new sources of protein driven by several factors, namely environmental concerns, new diets and lifestyles, which has spurred the growth of new dietary genres including flexitarianism, vegetarianism and more".
The alignment commits both companies in their missions regarding sustainability and food security. Brazil recently reaffirmed to the UN the country's commitment to reducing total net greenhouse gas emissions by 43% in 2030. In April 2020, Aleph Farms committed to eliminating emissions associated with its meat production by 2025 and reach net-zero emissions across its entire supply chain by 2030.
"This is yet another step that strengthens the innovative journey of BRF to offer a choice of alternatives to consumers, optimize efficiency and at the same time reduce the strain on the production chain," said Sergio Pinto, Director of Innovation at BRF. "We are a food company that invests in advanced technology and respects and combines new trends associated with social and environmental sustainability. By producing high-quality sustainable cultivated meat, we can further establish our role as agents of transformation in the food industry, by offering the latest innovations in the production of meat".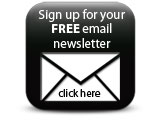 Aleph recently showed off a cultivated rib-eye steak.
Companies