A finger on the pulse of consumer demand
As consumer habits change in a new, post-COVID world, Paul Donegan, Commercial Development and Marketing Manager at Atura Proteins, discusses how plant-based protein ingredients made from pulses can help brands to meet demand for vegetarian and vegan products
Now, more than ever, consumers are turning to plant-based products as a sustainable source of protein and other nutrients. The plant protein market is growing at a CAGR of 10%, which is predicted to keep rising into 2022 and beyond.
At the same time, the COVID-19 pandemic has changed consumer consumption habits. They are increasingly choosing products and options with clear health benefits and are seeking to refocus their diets around plants and consume more "real" plant-based foods. With 61% of UK consumers listing health as one of the main reasons for choosing more plant-based food and drinks, manufacturers need to adapt their offerings to ensure consumer demand is met.
In Europe, vegan claims in food and beverage products have seen an 18% increase in the past 5 years. Vegan products now account for 69% of new product developments in meat substitutes, and 28% of meat-substitute consumers in the UK say that high-protein claims would make them choose a meat-free product as opposed to another.
As they are naturally high in protein, lentils, chickpeas and beans are some of the best ways for brands and food manufacturers to meet this consumer demand. These legume proteins also offer unique functionality for various food applications; plus, they're also a source of fibre and are rich in iron, calcium and zinc — all essential things that the body needs.
Many consumers are also making the swap to plant-based products for environmental and animal welfare reasons, with 59% of UK consumers believing that plant-based diets are better for the environment. Legume-based protein ingredients produce lower greenhouse gas emissions than meat or dairy based alternatives. They have a low carbon footprint, low water usage and often go through a transparent supply chain, which is thoroughly vetted.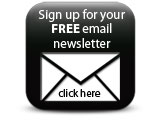 Consumers are increasingly aware of their consumption habits, both in terms of the environment and the products they are consuming. The need for products that meet both of these requirements — and more — is on the rise. Pulse proteins that are sustainably sourced and better for the environment are the answer for brands that want to tap into this trend, providing consumers with the key nutrients they are looking for.
Companies