AXIM completes microencapsulation of cannabinoids into proprietary chewing gum delivery mechanism
The new method will be used in the company's proposed clinical trials
AXIM Biotechnologies, a US-based company specialist in CBD research and development, has announced the successful completion of microencapsulated cannabinoids into its patented chewing gum delivery mechanism. The method will be used in the company's proposed clinical trials.
AXIM utilised the company's proprietary extraction process for cannabinoids to derive cGMP-quality cannabinoid molecules and successfully microencapsulated them into a reformulated version of its chewing gum product for use in future clinical trials.
The research included various chewing gum formulations with different excipients that interact and result in an increased release profile to determine which product to conduct clinical trials on.
AXIM said it entrusted a contract development and manufacturing organisation (CDMO0 in Europe with conducting stability testing on the microencapsulated molecules.
"Microencapsulation of cannabinoids into AXIM's reformulated chewing gum pharmaceutical candidate is a major milestone for the company's strategic clinical development program, which is focused on programs with the highest probability of success," said AXIM CEO, John W. Huemoeller II.
Huemoeller said the microencapsulation of cannabinoids allows for more efficient absorption by the body not previously seen in other formulations and is necessary to receive the maximum benefits of the cannabinoids.
"We hope that these products will render successful results in upcoming studies and will eventually be the products we bring to market to help those suffering from a wide range of conditions," he added.
AXIM said it will continue its research on these products, focusing on the following programmes in the short and midterm:
MedChew with dronabinol, which targets treatment of chemotherapy-induced nausea and vomiting and will undergo a bioequivalence study as compared to FDA-approved Marinol
MedChew RL, which will undergo clinical trials as a potential treatment for Restless Leg Syndrome (RLS)
MedChew Rx, which will target treatment of pain and spasticity associated with Multiple Sclerosis and undergo human clinical trials for such treatment
CanChew Rx, which aims to treat drug-induced psychosis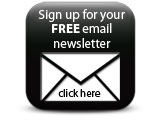 These four clinical trial programmes were selected due to their shortened timelines and overall ability to bring the drugs to market with decreased monetary requirements.
Companies