ADM to highlight healthy and nutritious ingredients portfolio at HiE 2016
WFSI is dedicated to providing its food manufacturing customers with complete ingredient and flavour solutions, along with industry insights and expertise.
WILD Flavors & Specialty Ingredients (WFSI), a business unit of Archer Daniels Midland Company, will showcase its comprehensive ingredients portfolio at Health ingredients Europe (HiE) 2016.
WFSI will be highlighting its extensive range of plant-based proteins and fibres, natural colours and flavours, nutritional ingredients, and high quality lecithins, designed to help its customers deliver products that meet demand for nutrition, function, texture and taste.
WFSI's technical experts will be on stand to discuss the opportunities available for manufacturers looking to meet customer demand for healthy, functional and convenient food and beverages. Additionally, visitors will be able to sample a variety of nutritious and flavoursome food and beverage concepts that demonstrate the broad applications and formulation expertise WFSI can offer.
With consumers more focused on health and well-being than ever before, WFSI's ingredients can ensure manufacturers stay ahead of the trend by enhancing the nutrient profile of their products, as well as offering natural colours and flavours, such as WFSI's distinctive USP-grade mint oil, to support the industry shift towards clean label products.
In particular, diets high in protein are proving increasingly popular with consumers, leading to a high demand for protein-fortified food and beverages. WFSI's protein beverage featuring CLARISOY isolated soya proteins will be available for tasting on stand. CLARISOY is ideal for increasing the protein content of beverages without negatively affecting the taste, colour or acidity of the finished product. This enables manufacturers to meet consumer demand for added nutritional benefits while also offering an exceptional taste experience.
Modern consumers are also looking for convenient foods that can be eaten on the go. WFSI's range of protein bars featuring the Textura range of customised protein crisps, which provide consumers with a convenient way to increase protein intake, will also be available on stand.
Textura crisps are a great source of high quality protein, fibre and whole grains, and are available in a range of protein contents. Textura crisps can be used in food products in a cost-effective way to enhance nutrient content, and to provide texture and flavour. Also included in the bars is Fruit Up, a gluten-free, natural fruit sweetening system suitable for vegetarians and vegans.
The growing demand for free-from products also provides an opportunity for manufacturers to extend their product offering. WFSI's natural soy proteins and fibres can be used to create high-quality, dairy-alternative products.
Frozen soy ice desserts with a choice of sugar-reduced toppings containing Fibersol soy fibre, suitable for both vegan and lactose-intolerant consumers, will be presented on stand to demonstrate how WFSI's protein ingredients can cater for the individual needs of customers and consumers alike. Fibersol resistant maltodextrin is a soluble fibre obtained from corn (maize) that in addition to enhancing fibre content, can also add some sweetness and act as a humectant.
In addition to soy proteins and fibres, WFSI's range of fluid, deoiled and non-GM rapeseed lecithins are ideal for promoting even blending, reduced hardening and improving the texture of vegan desserts and confections. With consumers seeking healthier sweet treats that don't sacrifice flavour, WFSI's lecithins provide excellent emulsification properties in flavour-sensitive, reduced fat products.
Manufacturers looking to formulate healthier snacks will be able to learn about WFSI's popular range of Vegefull bean ingredients, which offer a virtually flavorless solution to increasing both protein and fibre contents with one clean-label ingredient. Beans are non-GMO, gluten-free, they are not listed allergens and being highly nutritious, they are an ideal choice for use in products targeting health, well-being and weight reduction.
In line with WFSI's focus on health and well-being, additional highlights include Novatol, a natural source vitamin E needed by the body to protect cells and support natural defences, available in a wide range of manufacturer-friendly forms for food, beverage and supplement (capsule, tablet and compounding) applications.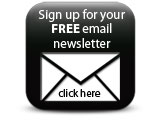 WFSI colleagues will also be on stand to discuss the benefits of Onavita flaxseed oil, featuring non-GMO, plant-sourced omega-3s and polyunsaturated fatty acids; Novasoy soy isoflavones, which are often incorporated into products for women at the time of menopause; and the CardioAid range of phytosterols and phytosterol esters, which are recognised cholesterol-reducing food ingredients.
Companies