3 Reasons to choose Mile High Labs CBD isolate
Manufacturers looking to implement CBD into existing nutraceutical formulations use Mile High Labs CBD isolate because it is the safest, most consistent and accessible form of CBD on the market
If your business is looking to implement CBD into your existing nutraceutical formulations, look no further: Mile High Labs CBD isolate is the answer.
CBD isolate is believed by many to be the safest, most consistent and most accessible form of CBD available.
Truly, simply CBD
Isolated cannabidiol is CBD in its purest form. While full-spectrum extracts contain a variety of other plant compounds and cannabinoids, CBD is the only cannabinoid present in Mile High Labs isolate.
A flavour saver
CBD isolate has become the go-to solution for manufacturers concerned with the taste and smell of their end product. Because it's highly purified, our isolate is odourless and flavourless. Beverage and food manufacturers don't have to sacrifice the integrity of their products to take advantage of CBD's added value.
THC free
Mile High Labs' CBD isolate contains absolutely no THC, unlike its full-spectrum cousin which contains trace amounts of other cannabinoids. The guarantee of 0% THC in isolate bolsters consumer confidence and trust. Regular CBD users don't have to worry about potentially testing positive on a drug screening and those wanting to experience the benefits of a cannabinoid product without the 'high' can rest easy knowing there's no chance of psychoactive effects.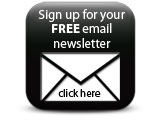 Call Mile High Labs at 833.CBD.1011 today to discuss your CBD needs.
Companies