24hr Supplement introduces highly bioavailable curcumin complex
Lab studies reportedly demonstrate TurmiZn-OS is five times more readily absorbed, and 65 times better at eliminating free radicals, than compared to curcumin alone
ProbioticSmart subsidiary 24hr Supplement has introduced Immunity, a supplement containing the company's proprietary molecular complex called TurmiZn-OS. The complex uses zinc to bond curcumin, along with tetrahydrocurcumin, a water-soluble metabolite known to scavenge free radicals. When combined together, the company says, each of the three ingredients work synergistically to support the body's defence against pathogens while activating an offensive response to fight free radicals. 24hr Supplement scientists report lab studies demonstrate TurmiZn-OS is five times more readily absorbed, and 65 times better at eliminating free radicals, than compared to curcumin alone.
"TurmiZn-OS is the heart of this formulation which is the first, we believe, to maximise the health properties found in turmeric, and solve its problems with solubility, stability and bioavailability," said Rajiv Lall, founder and CEO of 24hr Supplement, and co-author of Nutraceuticals: Efficacy, Safety, and Toxicity. "In these times, our immune system is under attack like never before, so we created a natural army that can be taken every 24 hours to deliver an enhanced way to support the immune system, normalize oxidative stress and support many other biological and neurological functions."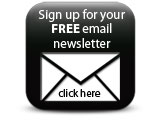 Immunity contains additional immune-supporting ingredients including black elderberry, selenium, vitamin D3 and C, phycocyanin, ferulic acid and piperine. The supplement is manufactured in the US, and is soy-free, gluten-free, with no preservatives.
Companies