24hr Supplement Immunity approved by Amazon
To pass Amazon's upgraded qualifications, 24hr Supplement had to provide a Certificate of Analysis from an ISO/IEC 17025 accredited laboratory to verify its contents
Amazon has approved ProbioticSmart subsidiary 24hr Supplement's Immunity product to be available for sale as a dietary supplement, effective immediately.
The supplement is sold in a bottle containing 60 capsules, enabling customers to take two per day for 30 days for daily immune support. To pass Amazon's upgraded qualifications, 24hr Supplement had to provide a Certificate of Analysis from an ISO/IEC 17025 accredited laboratory to verify its contents, as well as product photos clearly displaying all required information, and a letter of guarantee that assures the product is legal, safe and developed under current GMP, as listed in 21 CFR Part 111.
The product features a proprietary molecular complex called TurmiZn-OS which is designed to make curcumin easier to absorb. TurmiZn-OS uses zinc to bond the curcumin, along with Tetrahydrocurcumin, a water-soluble metabolite known to scavenge free radicals. When combined, the ingredients synergise to support the body's defense against various pathogens while activating an offensive response to fight free radicals, 24hr Supplement claims.
Scientists reportedly demonstrated TurmiZn-OS is five times more readily absorbed, and 65 times better at eliminating free radicals, than compared to curcumin alone, according to a recently published white paper, "The Fight for Immunity Made Easy."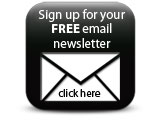 Immunity contains seven additional immune-supporting ingredients including black elderberry, selenium, vitamins D3 and C, phycocyanin, ferulic acid and piperine. The product is manufactured in the USA, is soy-, gluten- and dairy-free and contains 0% Preservatives.
Companies